About High Mileage
Wisconsin Energy Efficient Vehicle Association was established to continue a high level of rigorous challenges as well as continuity between the events in Wisconsin. WEEVA strives to engage schools, business, industry and leaders in Wisconsin to take part in these events as well as possible sponsorships.
For more information, visit the High Mileage website below!
www.challengewisconsin.org
Powered by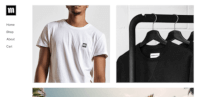 Create your own unique website with customizable templates.